Recent Member Journal Posts
Participate!
Registration
All persons are welcome to participate. We need your name plus a login ID (nickname), your email address and a password of your choice. Your personal data are confidential, unless you choose to reveal them.
Updates
Updates are personal news briefs written by members. To post your news
Register
Type your Update into the form on your profile.
You may add a link to other information on the Web. Note that commercial links and messages are prohibited; HTML/CSS/BBcode, etc., are blocked. If you want to advertise with us go here.
Save the form.
Your post will appear on your profile and elsewhere on the site at the discretion of the editors. The editors reserve the right to edit or remove content that is not germane to the intent of the site. The editors are not responsible for the content of user-supplied information or opinion.
Updates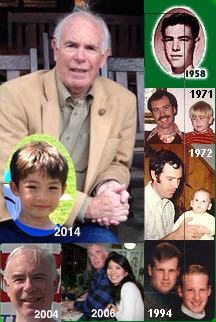 Rees Clark
(

22-Sep-2016

)
Added a new article by Gregg Romano.
LINK

Robert Kosuth
(

3-May-2016

)
I'm retired from ESL teaching and administrative work at the college level both in the US and overseas and would like to stay connected by sharing some writing and ideas about what I have learned.

marlon castro
(

5-Feb-2015

)
At the very start of my never-ending career as an ESL teacher in El Salvador, the terms such as methods and approaches were not that helpful while I was trying to teach the present perfect tense to a group of a 24 civil engineering students. However,...

marlon castro
(

5-Feb-2015

)
Teaching is my passion. That's what is keeping me alive every single day. The sensation of helping someone and not being rewarded immediately but later on in life as an echo of positiveness, makes me want to do it for the rest of my existence.

Interested in looking for articles related to writing and publishing

laode muhaimin
(

4-Jun-2014

)
i am looking for journal of CIRC teaching technique

ulfa soviana
(

7-Oct-2013

)
i need some journal as my references to finish my last project, help me...

MUSTAFA MIMOUNI
(

20-Aug-2013

)
I am a teacher of English from Morocco, ready to exchange ideas and teaching experiences.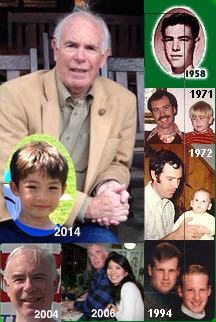 Rees Clark
(

24-Dec-2012

)
Added new article by A. Baratta.

ahmad rizmi
(

2-Mar-2012

)
I'm trying to look for good journal

Vivuvasam Prakash
(

27-Dec-2011

)
I've just posted a brief article in my journal, and it has been accepted for ESL Journal as well.

Ashley Lee
(

22-Sep-2011

)
Just joined. Looking for good articles for elementary ESL teachers.

sohail afa
(

24-Jun-2011

)
I am a post- graduate of University of East London (UK) where I majored in English Language Teaching. Also, I hold masters and M. Phil. degrees in Mass Communication as well as an MA degree in English Language and Literature and PGD in TEFL. A very l

Rene Carter
(

15-Jun-2011

)
Hi All, I want to get certified and I found one site called TEFL express. Anybody know if it's real or if it's just a scam? Can you actually get jobs with these kinds of certifications?

Umi Kalsom Masrom
(

6-Mar-2011

)
i am looking for a journal to publish my paper

Laleh Namdar
(

25-Jan-2011

)
i want to submit my manuscript,what should i do?

Clark Internet
(

7-Sep-2010

)
Hi! Welcome to ESL Journal! A good start is to add a personal statement, post an update, and use your journal to add a brief biography.